What is the Gentle Max Pro?
The GentleMax Pro™ is a single consolidated system that delivers an array of treatments. It is a dual wavelength laser platform that combines the speed and power of 755 nm Alexandrite laser (GentleLASE®) with the 1064 nm Nd:YAG laser (GentleYAG®) for high performance treatment capabilities in terms of speed, efficacy, ease-of-use, outstanding performance, safety and patient satisfaction.
Click on the video above to see the basic facts of this powerful machine.
How Does it work on my skin?
A concentrated beam of light is aimed at hair. The light is absorbed by the pigment, which damages the follicle enough to retard future growth.
Here is an illustration to show three stages of laser hair removal. The first picture represents a normal hair. Picture two shows a beam of laser light covering the entire hair, as the melanin absorbs the light and heats up. In picture three, hair follicle damaged and future growth is effectively eliminated.
To learn more about our processes and technology, please call for a free consultation: 646. 896. 4274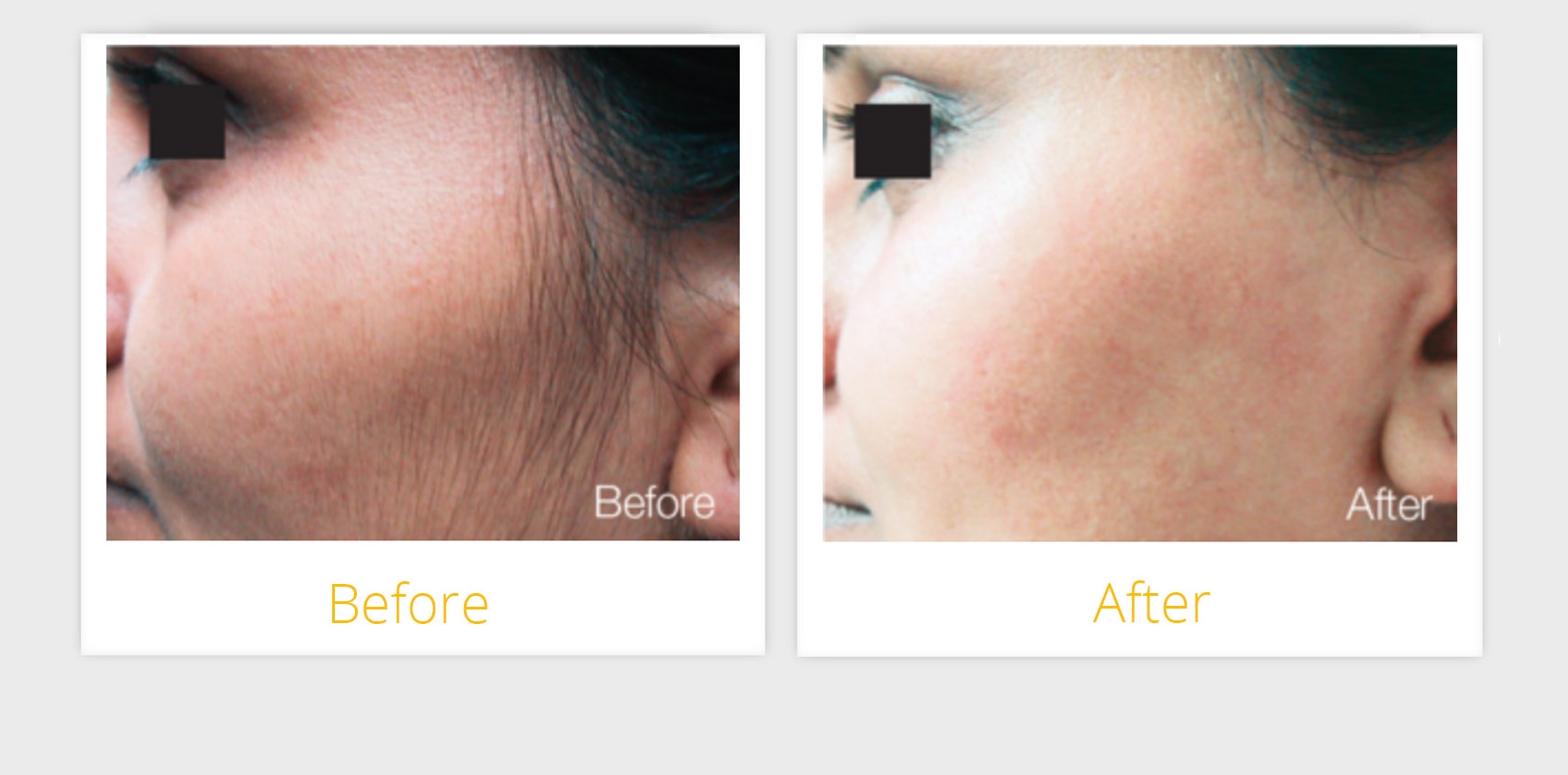 To view services and pricing information, please click here.